Soundtracks have a way of enhancing our experience. But a broken soundtrack can ruin it for everyone. We all have soundtracks we are listening to, those messages we hear over and over again in our minds. Some can be helpful and uplifting, others can keep us from reaching for our goals. Join us this fall as we address the broken soundtracks and learn to replace them with the ones that will enhance our lives and our relationships.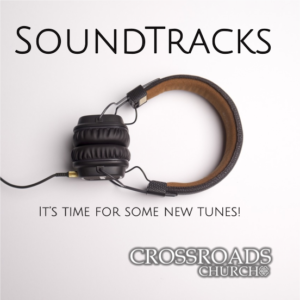 10|01 Life-Changing Music
10|08 Working for a Hopeful Future
Got a teenager? Check out the following book tied in with our series.
Jon Acuff set out to write this book with his daughters with teens in mind.
Your New Playlist
– available on Amazon
We know the Sunday morning experience for your kids is important to you. That is why we offer a fun childrens program during worship just for the kids. Following the music, our children join a class of their own where they can explore God's word together through fun lessons designed just for them. For those children Preschool and younger, we also offer a staffed nursery during the whole service. Click here to learn more about our Children & Youth Ministry, including midweek opportunities.
Check out our channel for the latest videos and be sure to subscribe to stay up to date.