Strapped
The pressures of life can leave us feeling strapped – for time, for cash, even for ourselves. Whether you are feeling strapped now, or just want to settle into a different rhythm of life, we invite you to join us as we look at what God's Word has to say about budgeting for what matters most.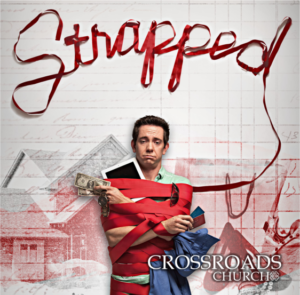 Upcoming Messages:
9/18- Strapped for time.
9/25 – Strapped for cash.
10/02 – Strapped for relationships.
10/09 – Strapped for self.
10/16 – Strapped for faith.
10/23 – Strapped for space.
Check out our channel for the latest videos and be sure to subscribe to stay up to date.