Join us Sundays at
Eagle View Elementary School!
10:00 am | 25600 Nevada Ave. |
Elko New Market
We are here to serve our community and we look forward to worshiping with you!
Since moving to Elko New Market in 2006 I have found I am constantly in the car driving somewhere. Whether it is to pick up
groceries, go to work, or chase down the kids. Some days it would be nice not to have to go anywhere.

Sunday mornings aren't much different. But what if you could change that? What if you could be a part of something local, from the community and for the community? To create a place where you can be yourself, where you know your kids are welcomed, and you would feel comfortable inviting your friends to? A place that helps you connect with God and your community.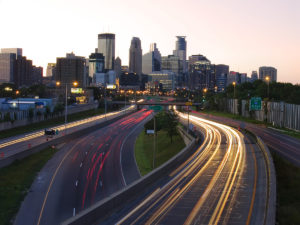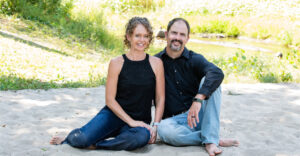 Pastors Gordon and Melissa Deuel have lived in Elko New Market since August of 2006. They have three children and love spending time outdoors, camping, fishing, playing softball, skiing, snowboarding (Melissa), hunting (Gordon), and any other adventure they can find.
Melissa was an elementary teacher (before kids) and has been a sub for the New Prague & Lakeville School Districts. She also teaches figure skating and loves spending time on the ice. Melissa received her Pastoral License June 2015.
Pastor Gordon grew up in southwestern MN in the small town of Hendricks. He is very grateful for his rural background and the values and work ethic he developed there. He first remembers inviting Jesus into his heart there as a young child and received his call to ministry shortly afterwards.
Life is full of crossroads. Navigating those intersections can be tricky. At Crossroads Church, our goal is to help you in those places where faith and life meet. Whether you are looking for a place for your children to learn about God's love, a safe place for your youth to explore their faith, or a place to grow deeper in your own faith, Crossroads is here to help.
Children's Ministry
– Here at Crossroads we value your children. We typically offer both Kids Church and Nursery during Sunday morning services, as well as a midweek Children's program on Wednesday evenings. We are excited to be bringing back our midweek program Wednesday, Sept. 15th at 6:30pm at Eagle View Elementary School. Kids own Worship resumes Sunday, Sept. 19th.
Click here
to learn more about our Children's Ministry.
Youth Group – Your youth need a safe place to dig deeper in their faith and share what is happening in thier lives. We offer youth group for youth 5th grade on up on Wednesday evenings from 6:30-7:30 pm at Eagle View Elementary School in Elko New Market.
Adults – We offer a variety of opportunities for you to grow in your faith through small groups.
Sunday Evening Dinner – 5:30pm
Wednesday Morning Prayer – 10:30 am
Wednesday Evening Women's – 6:30 pm

Worship Team – Friday Nights, 6:15 pm.

Men's Group – Saturday Morning Bible Study 8:00 am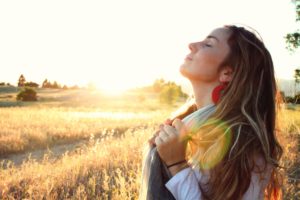 Women's Bible Study
When: Saturdays | 10:00 am
Where: Market Village Apartments (100 J Roberts Way)
Who: Women
Contact: Pastor Melissa
mdeuel@ElkoNewMarketChurch.com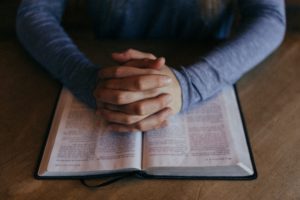 Men's Bible Study
When: Saturday Mornings | 8:00a
Where: 9678 Blackpool Ct. W, Elko New Market, MN 55020
Who: Men
Contact: Doyal VanGelder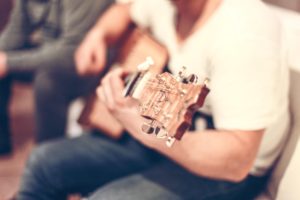 Worship Practice
When: Varies
Where: Varies
Who: Anyone
Contact: Cody Kendrick
worship@ElkoNewMarketChurch.com
Thursday Night Study
When: Thursdays | 5:00 pm
Where: The Deuels
Who: Adults
Contact: Pastor Melissa
mdeuel@ElkoNewMarketChurch.com
Wednesday Morning Prayer
When: Wed. | 10:30a
Where: Market Village Apartments
(100 J Roberts Way, Elko New Market, MN)
Who: Anyone
Contact: Pastors Gordon & Melissa
Here is what is coming up…
Our world seems farther and farther away from the peace we long for. It is easy to feel stuck in our ways, plagued by the same things as before. But if we want a future that is different from our past we need a God who isn't trapped in eternity, just waiting for us to arrive. We need a God who doesn't just watch from a distance while the world suffers. We need a God who not only cares, but is willing to show up among us, and do something in our lives. In Heaven and Earth we will encounter a God who does just that, who brings heaven to earth and transforms our world.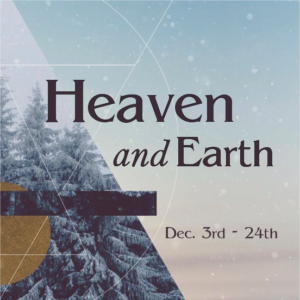 12|24 4pm Candlelight Christmas Eve Service
We know the Sunday morning experience for your kids is important to you. That is why we offer a fun childrens program during worship just for the kids. Following the music, our children join a class of their own where they can explore God's word together through fun lessons designed just for them. For those children Preschool and younger, we also offer a staffed nursery during the whole service.
Click here
to learn more about our
Children & Youth Ministry,
including midweek opportunities.
Check out our channel for the latest videos and be sure to subscribe to stay up to date.