Crossroads Kids
Children are a gift. We know the time you have with your kids is precious. We also know your faith is important to you. That is why our goal is to come alongside of you to help you nurture and encourage your child's faith. Whether they participate in our Sunday morning Kid's Church, our midweek Crosstraining on Wednesday evenings, or through our special events, camps and activities, our goal is to provide meaningful opportunities for your child to learn about God's love for them as they grow in faith.

Kid's Own Worship
& Nursery
Sunday Mornings, 10:00 am
at Eagle View Elementary School
Sunday mornings are an opportunity for the whole family to worship. At Crossroads, we offer Nursery for our littlest children preschool and under. Our nursery offers your child a safe environment where they will be cared for while engaging in lessons geared especially for them.
Our Kid's Own Worship is for children Kindergarten on up. Children begin the service with their parents and then are dismissed for their own lessons and activities while parents stay for the message.
We are excited to offer a midweek opportunity to help your children develop their faith. Crosstraining will be held from 6:30-7:30 pm at the Elko New Market Public Library, September 18th – November 13th (No Crosstraining Oct. 16th for MEA) for children Kindergarten through 4th grade. We offer youth group at the same time for youth 5th grade on up. If you have any questions, or if you are interested in volunteering, please let us know.
Crosstraining
Wednesdays, 6:30 pm
At the Elko New Market Library
110 J. Roberts Way, Elko New Market, MN 55054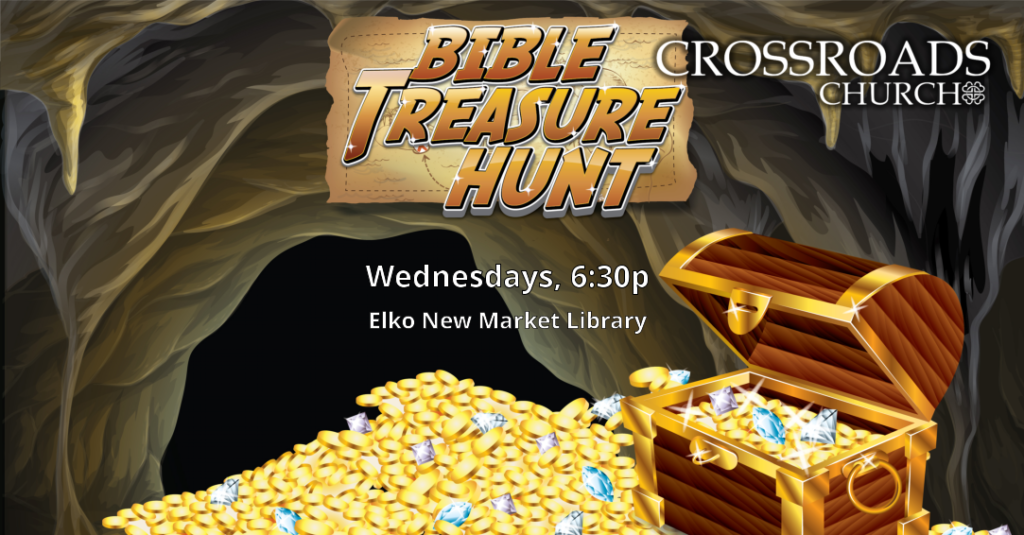 Questions, Comments? Contact our children's team at: Children@ElkoNewMarketChurch.com