Peace
"Glory to God in the highest, and on earth, PEACE to all on whome his favor rests." – Luke 2:14
Peace, it is one thing we are all searching for and yet can be so allusive. Join us as we kick off our series peace, because Advent is more than just a time to count down the days until Christmas, it is a season of preparing our hearts to welcome Christ's presence in our lives as we await his promised return.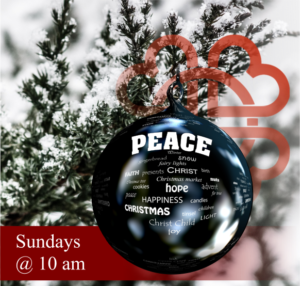 Upcoming Messages:
11/27 Peace in our waiting.
12/11 Peace for our journey.
12/18 Peace in the face of adversity.
12/24 5pm Christmas Eve Service – Peace on earth.
Check out our channel for the latest videos and be sure to subscribe to stay up to date.