Worship | Sun. 10 am | Eagleview Elementary School
25600 Nevada Ave. |Elko New Market, Mn 55020
About Crossroads…
Since moving to Elko New Market in 2006 I have found I am constantly in the car driving somewhere. Whether it is to pick up
groceries, go to work, or chase down the kids. Some days it would be nice not to have to go anywhere.

Sunday mornings aren't much different. But what if you could change that? What if you could be a part of something local, from the community and for the community? To create a place where you can be yourself, where you know your kids are welcomed, and you would feel comfortable inviting your friends to? A place that helps you connect with God and your community.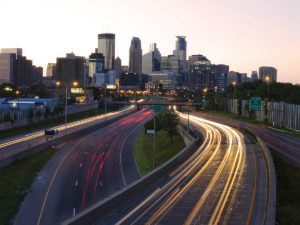 Pastors Gordon and Melissa Deuel have lived in Elko New Market since August of 2006. They have three children and love spending time outdoors, camping, fishing, playing softball, skiing, snowboarding (Melissa), hunting (Gordon), and any other adventure they can find.
Melissa was an elementary teacher (before kids) and has been a sub for the New Prague & Lakeville School Districts. She also teaches figure skating and loves spending time on the ice. Melissa received her Pastoral License June 2015.
Pastor Gordon grew up in southwestern MN in the small town of Hendricks. He is very grateful for his rural background and the values and work ethic he developed there. He first remembers inviting Jesus into his heart there as a young child and received his call to ministry shortly afterwards.
Current Message Series:
Bulletproof Spirit – Examining Your Lifelines Before they Break
Suicide, depression, anxiety, PTSD, substance abuse, and many more emotional and stress-realated problems plague the first responder community. Whether you are a first responder or not, there are lessons we all can learn to strengthen our Spirit and examine our lifelines before they break. We invite you and your family to be our guests of honor this May for our series Bulletproof Spirit.

Worship | Sun. 10 am | Eagleview Elementary School
25600 Nevada Ave. | Elko New Market, MN 55020
The bulletproof vest is one of the most important pieces of the uniform an officer puts on. It is reassuring to know that while it may not be able to prevent the bullets from flying, it can stop a bullet from penetrating. But what protects our spirit?
We all could use a little hope and encouragement during the week. Read, share, and sign up for our weekly devotional.
Need a Little Hope & Encouragement?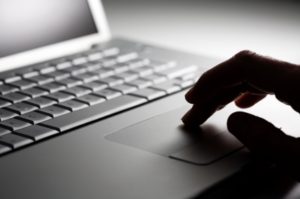 Sign up to receive short devotionals and stay up to date on the latest happening at Crossroads Church Elko New Market.
Life is full of crossroads. Navigating those intersections can be tricky. At Crossroads Church, our goal is to help you in those places where faith and life meet. Whether you are looking for a place for your children to learn about God's love, a safe place for your youth to explore their faith, or a place to grow deeper in your own faith, Crossroads is here to help.
Children's Ministry – Here at Crossroads we value your children. We offer both Kids Church and Nursery during Sunday morning services.
Youth Group – Your youth need a safe place to dig deeper in their faith and share what is happening in thier lives. We offer youth group for youth 4th grade on up on Wednesday evenings from 6:30-7:45 pm.
Adults – We offer a variety of opportunities for you to grow in your faith through small groups.
MOPs – Mothers of Preschoolers meets Tuesday Mornings at 9:00 am at the Elko New Market Public Library
Wednesday Evenings – 6:30 pm in Elko New Market – open to everyone.
Worship Team – Friday Nights, 6:15 pm.
Men's Group – Saturday Morning Bible Study 7:00-8:00 am
Women's Bible Study – Saturday Mornings, 9:00 am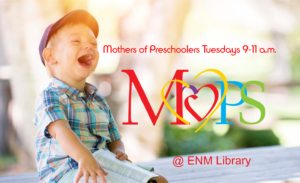 MOPS – Mothers of Preschoolers
When: Tuesdays | 9-11:00a
Where: Elko New Market Public Library
Who: Mothers of Preschool and Under Kids
Contact: Melissa Deuel | mdeuel@crossroadschurch.org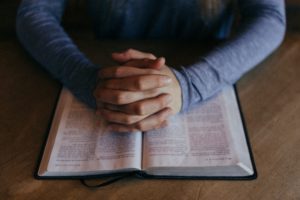 Men's Bible Study
When: Saturday Mornings | 7-8:00a
Where: 9678 Blackpool Ct. W, Elko New Market, MN 55020
Who: Men
Contact: Doyal VanGelder
Worship Practice
When: Fridays | 6:15p
Where: Giles Residence
Who: Anyone
Contact: Adam Giles |
giles_155@hotmail.com
Women's Bible Study
When: Saturday Mornings | 9:00a
Where: 26515 Pond Ct. Elko New Market, MN 55020
Who: Women
Contact: Liz Fields
Wednesday Night Group
When: 1st & 3rd Wed. | 6:30p
Where: 26814 Meadow Ridge Dr. Elko New Market, MN 55020
Who: Anyone
Contact: Sheila Grisim
Here is what is coming up…
Crossroads Church – Elko New Market
PO Box 262, Elko New Market, MN 55020
Email: info@elkonewmarketchurch.com
Use The Contact Form Below To Get In Touch With Us